I found something DesignForMankind would LOVE, but I'm posting it HERE because I have been looking in vain for interesting packaging (mostly coffee packaging) to inspire me, but everything I have found is so PRACTICAL and not at all pretty.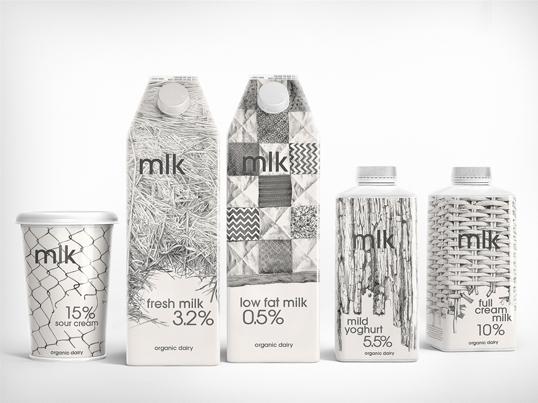 Actually, it seems I wasn't looking in the right place because this
MLK
packaging design comes from a website called lovelypackage.com. Duh!
The packaging is designed by
Depot WPF Branding Agency
in Russia, and very cleverly incorporated elements from the farm where the range is produced/sourced(?) and got back to nature with some dairy cows and their native habitat - the farm. (this last part is my imagination talking)


How sweet and lovely and well put together are they? I think black and white and beautiful would stand out nicely on our supermarket shelves, amid all the colours that seem to be popular at the moment.